19/10/2016
What are the best mushrooms to prepare a rice dish?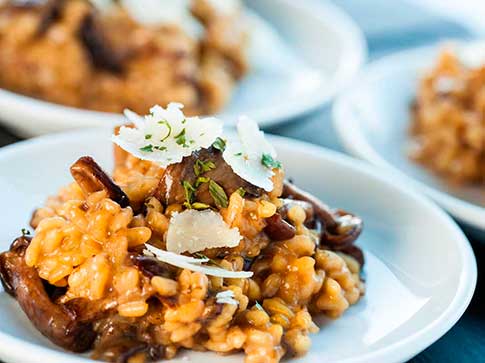 ---
By: Cullera de Boix
Each mushroom variety has a special flavour, which must be taken into account when mixing it with other products, as it may alter the taste and colour of the paella. This is the advice of the chef of the restaurant Cullera de Boix, the best place in Barcelona to eat a paella.
After the first drop of rain, mushroom lovers start to prepare the baskets and routes, as they know that after two or three weeks at most the prized mushrooms will start to pop up in the forests.
If you are one of those who venture into the woods, follow the recommendations for properly selecting the produce. And if you choose to buy them in the market, get ready to use them in autumn rice dishes.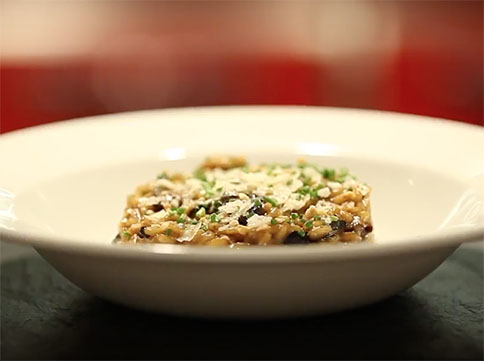 Keep in mind that each mushroom variety provides a different flavour and texture. Pine mushrooms add an intense flavour and a dark colour to the rice; chanterelles, although intensely flavoured, do not change the colour of the paella greatly. Both are ideal to combine with seasonal vegetables and chunks of meat.
Chanterelles and "trumpets of love" for autumn rice dishes
If you prefer mushrooms with soft textures and bright colours, such as fairy ring mushrooms, Bordeaux fungi, Caesar's mushrooms or chanterelles, you will get a lighter and tasty, though not too savoury, rice.
You can enjoy the best paella in Barcelona to Cullera de Boix' restaurant, located in the city center, and with over 15 years of experience.
That is, they can be combined well with meat and fish. Rice dishes, which can be soupy, accompanied by these mushrooms, will convey you to the heart of a pine forest, while enjoying the best autumn produce and flavours.
And yet one last recommendation, in this case, by the chef of the Cullera de Boix restaurants in Barcelona, Xavier Matarrodona. If you are going to cook, for instance, a risotto, it is always a good choice to opt for the highly valued chanterelles or "trumpets of love". A dark, soft, delicious mushroom that does not stain rice.
Make a reservation here

to

join a paella

with

family or friends

in Cullera

Boix

.