17/01/2017
At Cullera de Boix, Christmas is celebrated with the best paella in Barcelona. And throughout the world?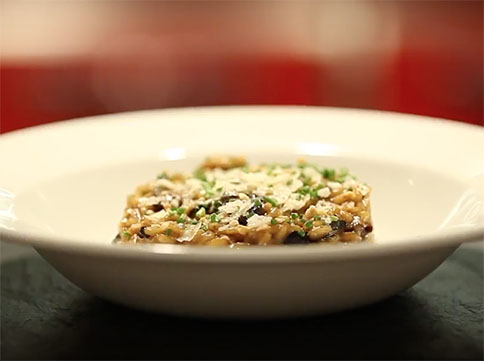 ---
By: Cullera de Boix
The culinary philosophy of the Cullera de Boix restaurants isto offer the best rice and the best paella in Barcelona, but at Christmas, the most deeply rooted traditions of our territory are also taken into account, while also considering what is being done in the rest of the world.
The Christmas holidays are celebrated differently worldwide, and in terms of food, variety is highly exquisite. In Catalonia, we are used to enjoy a good stew, cannelloni on Boxing Day, and you cannot miss on the nougat and wafers. At Cullera de Boix, however, they also offer paella menus or a dish made with rice: you will find from black rice to risottos made with a handcrafted quality product.
In Europe
In English territories, mainly in the UK, one of the most traditional dishes is the Christmas Pudding, which is imbued with tradition: each family member must knead it to make a wish and, in some cases, even jewellery or money are hidden in it, and the person who finds them when eating it is believed to be lucky.
In France, you should traditionally cook a roast chicken, as it happens here in some homes, but desserts are the actual highlights, which are starting to become popular in Catalonia, such as the Christmas log. This is a log-shaped cake and decorated as such, very sweet and highly handcrafted, which you sometimes do not want to eat because of its beauty. In countries like Italy there are various traditions, as many things can change from one place to another, but a widespread tradition is broth with filled 'cappelletti', eggplant 'parmigiana' and for dessert a good panettone, which is an element that has also entered our homes.
At Christmas the Cullera de Boix restaurants still retain their essence and serve the best paella on the Rambla in Barcelona, but also introduce more traditional dishes. But worldwide culinary traditions are so varied that they are worth being taken into account.
Further away
In other places like Argentina, a good barbecue with the best quality meat, grilled skewers and sweet puddings is essential. In South Africa, on the other hand, we should highlight their accompanying yellow rice with raisins, whereas in Mexico they celebrate the season with crepes, cobs, vegetables and pozole, a thick soup made of vegetables and meat.
Each place has its culinary traditions during these Christmas holidays, but if there is something that does not change anywhere is the fact that you have to enjoy them together and that meals are served to gather family and friends around the stove or table.
We recommend calling to reserve.