05/11/2016
On Saint Martin's day, the pig stops grunting, i.e. everyone gets their comeuppance in the end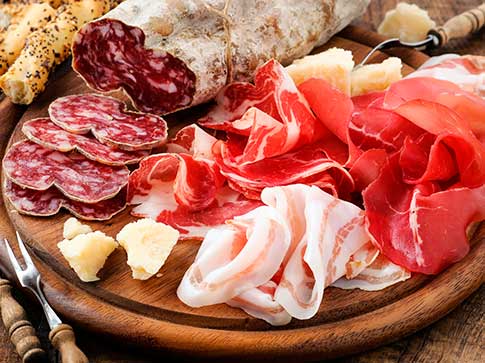 ---
By: Cullera de Boix
The best rice dishes in Barcelona, which you can enjoy at the Cullera de Boix restaurant, feature a date marked on the agenda to get one of their key products to prepare a meat paella: according to Catalan tradition, on 11 November, i.e. Saint Martin's day, the pig slaughtering season starts.
Inside many farmsteads, when the cold season approaches, people get ready to slaughter the animal they have been fattening for months. And this has been so for many years now, hence becoming one of the most popular ceremonies in Catalan agriculture for centuries.
In fact, in November, following ancient iconography symbolising the months of the year, this is represented by two people killing a sucker, which you can see on the Romanesque facade from the twelfth century in Ripoll.
The pig has been and still is one of the staples of our country's diet, and the meat industry remains one of the most important of Catalan agriculture. This ceremony was originally held in order to store the meat for winter; thus, families could have some food reserves, if they faced more complicated times.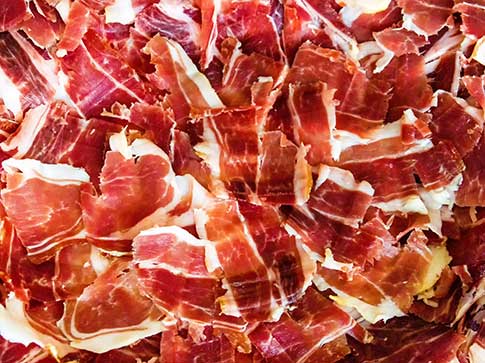 Although over time and due to the evolution of society, people's needs are no longer the same, the rites are still being celebrated in numerous places of our country, where many families have turned it into a party, into a moment of siblinghood. Even this activity takes place in the public sphere, as it is included as a tourist promotion of various towns in Catalonia, such as in the Osona, Urgell and Pallars Sobirà regions.
The best paella in Barcelona is also prepared with meat
The slaughtering procedure consists of a set of preparations that start long before the actual day. The pig is fattened until it weighs more than 150 kg, and only then shall it be ready. On the appointed day, friends and family members willing to collaborate in the task come together while bringing along all the necessary tools: pans, kettles, bowls, equipment for mincing and stuffing, etc.
All parts of the animal are used. Pig guts are cleaned and used to make chorizo and different sausages, etc. With the blood, along with lard and other ingredients like onions and spices, all kinds of sausages and black pudding are made, whereas minced meat turns into sausages. These products can be combined perfectly to prepare, for example, a meat rice dish with vegetables.
We can also eat the feet, nose, cheeks, ears, etc. and enjoy the ribs, loin and, of course, Iberian ham or make butter. A long list of scrumptious products!
If you would like to eat rice next to the Rambla in Barcelona, make a reservation at the Cullera de Boix restaurant.